block printing
a system for block printing.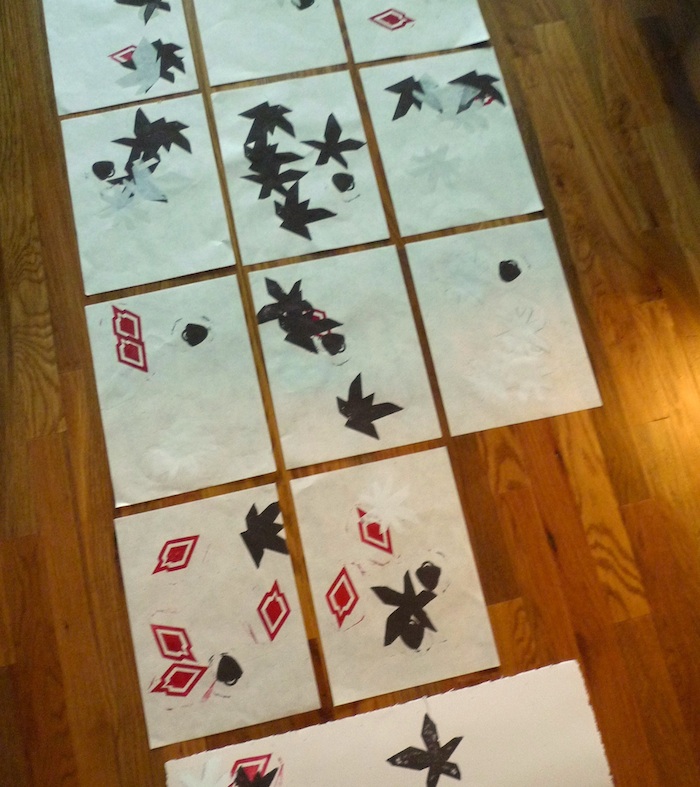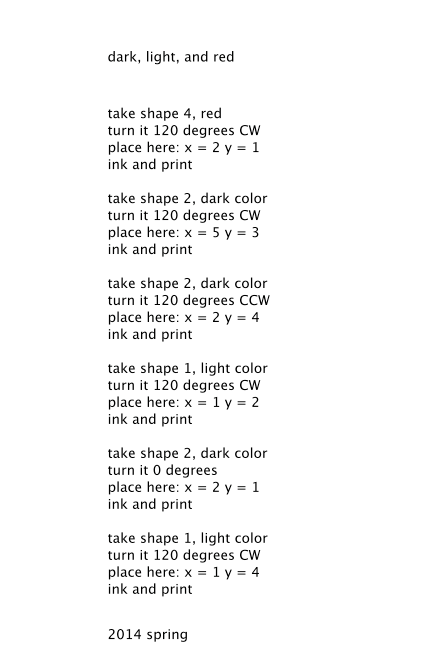 Inspired by John Cage's chance based printmaking method, a Processing sketch was written to determine the composition of a series of block prints. A new series of instructions would be generated each time the sketch would run.
Shown above are some of the many prints created and an example of a set of instructions for a single print.
Materials:
MDF Board
Ink
Paper
Software:
Processing
Illustrator
Tools:
Laser Cutter