giants in the clouds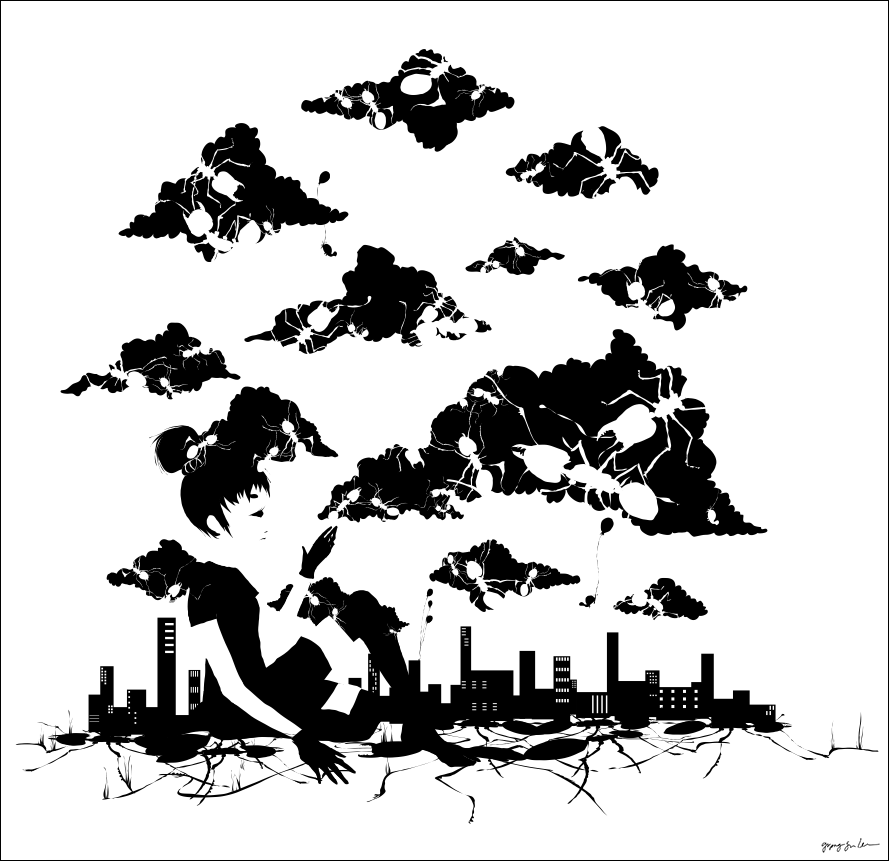 Part of the illustration series, Flatter. This work was adapted for a "480 linear feet, first-of-its-kind exhibition that hung for nearly 365 days on the scaffolding surrounding historic London Terrace Gardens on W. 23rd Street between 9th and 10th avenues.
After the exhibition period, the works were then recycled into tote bags through Urban Samaritan.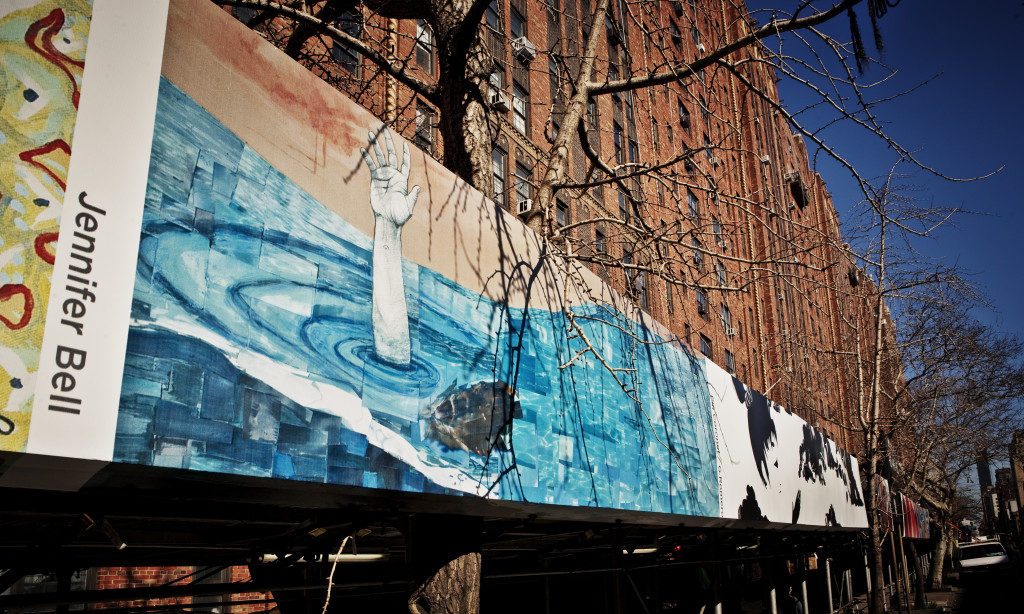 Photo Credit: Pieter Van Hattem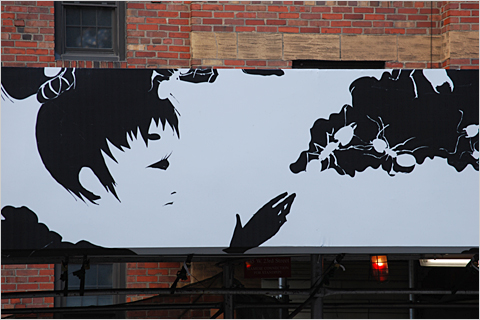 NY Times/City Room: Converting Chelsea Scaffolds Into Art